Meet Tammy
My Coaching Commitment: I will prayerfully, energetically and authentically do all I am called and trained to do for each of you, through our coaching partnership.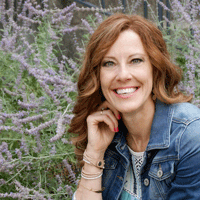 I love people. I love helping people. I love encouraging people. I love coming alongside people as they change and grow. I love listening to others stories, hopes and dreams. I love seeing people become more than they thought possible. I love seeing people make healthy choices and wise decisions. I love when people respond and behave in new ways. I love witnessing those "ah-ha" moments in others. I love when
others become infused with truth. I love catching people have fun and laughing. And, I love when people discover and live with vision and purpose!
It brings a smile to my face to realize I get to do and see all of this in my coaching partnership with each client! Through coaching, I am able to fulfill my calling and do many of the things that I am passionate about.
I will inspire and guide my clients, to courageously pursue a life of wellness and purpose knowing they will grow and be transformed.
Credentials
I received training through

Professional Christian Coaching Institute

Presently Training for Certification through

International Coach Federation

Tidbits About Me:
Personal Facts: I value wellness and maintaining a healthy lifestyle is a priority. However, I must be honest, an occasional binge of junk food and chocolate does happen. I stay active and keep mentally sane by riding bikes, running (jogging), walking and playing tennis-my favorite activity! I enjoy doing these for fun but have quite a competitive spirit. Each spring, I am the Assistant Coach for our High School girls' tennis team.
Authentic, dynamic relationships and being in a community of like-minded people are valuable to me. Hanging out with friends, laughing and being silly, brings me great joy. I cherish my quiet, still moments, either on the front porch swing or at my table, where I dream, ponder and listen. I am a learner and reader. And, I love my morning coffee and devotional time, a good sweet tea with any kind of chip and dip.
Family Facts: I am a wife and mom of 2 precious teens. We live in a small town in Central Indiana with our dog Eli and during the summer months, we house a pig—not as a pet, but for 4H. The Pig has led to some fun conversations.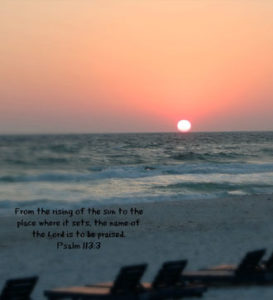 Fun Facts: We love boating, water skiing and other water activities. The beach is probably the top spot for vacation, but we love Colorado and the mountains, too. We love to be active and enjoy the outdoors, as well as, motorcycles, four wheelers, and classic cars.
Faith Facts: I am committed to loving and serving God, my family and others. I am so thankful for God's grace in my life. I am dedicated to my spiritual growth and development and love when truth is revealed and illuminated in new ways. It reminds me that God is alive and active and I am still learning and growing. My desire is to live the life God has for me.
Life has truly been an adventure and a journey, with its ups and downs and twists and turns. Despite the hardness and messiness of life, I find that I am able to be thankful and am grateful for the numerous blessings that have been showered throughout. In each season, I have grown and changed…for the better!
Through my life experiences I have grown in my faith and learned to trust God. I continue to be a learner of the Word and receiver of His grace and unconditional love. My relationship with Jesus is truly my source of strength. I can't imagine living any other way.
Coaching Fact: I am excited to partner with those that God will put in my path. I would love to be your coach and join you on the next leg of your journey!
Contact me today to ask questions or if you are ready to begin. Remember, a complimentary coaching session is available for you. Take advantage of it and contact me today!